The Ultimate Guide To Finding Your Friend The Perfect Wedding Gift If your friend is getting married and you can't think of what to get them, you are not alone. It's a familiar enough dilemma that many people have faced. Shopping for the perfect wedding gift can seem intimidating. When you add really wanting to impress your friend to that, the pressure can be off the rails. You'll want to consider your many years of friendship and have your gift reflect that. No matter what you eventually decide, it is always best to go for a thoughtful gift. However, spending...
---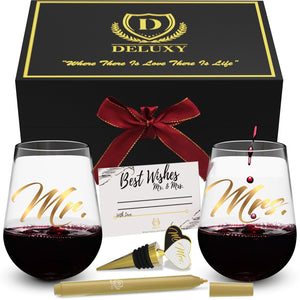 GIVEAWAY FOR COUPLES We understand how frustrating and hard it must be to have to postpone your wedding. This is why we decided to come together and giveaway some units of our Mr and Mrs Wine Glasses to couples interested.  Click here NOW while supplies last to get instructions on the rebate process through Facebook Messenger.   Much Love,    DELUXY.
---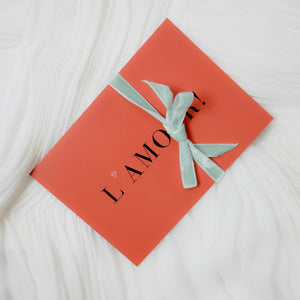 Giving gifts to the wedding couple is a longstanding tradition (So no, you can't escape it). The gift serves as a tangible representation of your affection and support of the marriage. It is typically sent to the bride's home, whether she lives with her parents, on her own, or with her fiancé. In some areas, however, it may still be the tradition to take a gift to the wedding reception. This option is often actively discouraged. It creates lots of extra work for the family, attached cards can be lost, and as sad as it is to say, there have been reports of stolen gifts.
---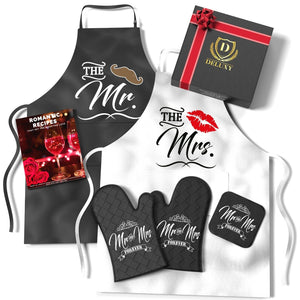 Everyone knows a couple like this. They come decked out in the best of everything, and you can only find them patronizing the best of the best. They see something, they love it, and they get it for themselves. All that is great and fun, but now that you have to get them a gift for their wedding, you can't think of one thing that they might need. They probably don't even have a registry because they can't think of something that they need, which they don't already have too!
---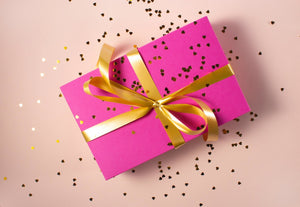 What makes a great and unique wedding gift? You're probably here because the couple getting married is really special to you, and you don't want to send them some run-of-the-mill wedding gift. Also, weddings nowadays are all about meaningful wedding gifts that are also practical and useful. Are you worried about your budget when it comes to getting a unique gift? Have no fear, here are some great options from our shop that will undoubtedly cause the wedding couple to break out in smiles.